Back to School HOSA Members!
Trust me, we all know how hard it is to trade in your swimsuits and sunscreen for textbooks and backpacks...
But here are some back to school tips that can change your year for the better!
#1: Get Organized!
Use a planner to start preparing for upcoming events and assignments. By staying organized you will be less stressed and more likely to remember and accomplish the things you need to get done! If you're tech-savvy, start loading in your schedule on your phone or computer, and set yourself reminders!
#2: Challenge Yourself!
Don't take the easy road, because you become more engaged when facing difficulties, thus learning more in class. Stick with the harder class, become more involved with HOSA, and join more extra-curricular activities! School faces us with much adversity; however, let that motivate you instead of discouraging you.
#3: Branch out and meet new people!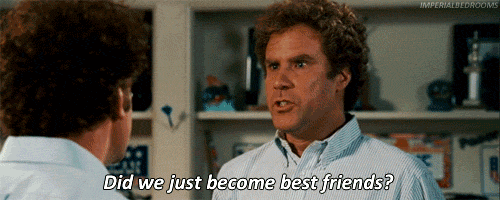 Although many of us have our established friend groups, it's always a good idea to make new friends! Open-up to the idea of sitting with different people in your classes and reach out to those who aren't surrounded by friends. School is much more exciting when you are around people with the same interests and goals as you!
#4: Dive-in to HOSA!
Start getting excited about Indiana HOSA's upcoming events, and all the opportunities this organization offers you! It is never too early to start fundraising and planning for your chapter's HOSA year. Find a fun way to include all members within your chapter to kick off the school year! My favorite way to do this with my chapter was by designing our HOSA t-shirts!
The biggest piece of advice I can give is to make every day memorable. You get out what you put into each school day, so make it count! And if you get stressed out, I suggest to just dance it off!